Antonio Arenas (1885-1886 / 1886-1890)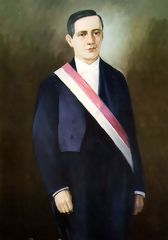 Lawyer and politician, he was born in Lima in 1808. He participated as a plenipotentiary Minister, representing Peru in the Peace conferences in Arica, during the war against Chile.
Succeeding General Miguel Iglesias, he was Chairman of the Government Junta that called for elections. He was also Secretary of State (in 1885-86).